What is a discount plan?
Discount plans are convenient and inexpensive programs. As a member of our program, you will receive access to savings in most instances of 15% to 50%* per visit on a variety of dental care procedures ranging from cleanings, to braces, to surgeries. You can use this card over and over again as soon as you receive your membership materials. There are no surprises — you'll know exactly what you need to pay at the time of service. Best of all, your immediate family is included at no additional cost.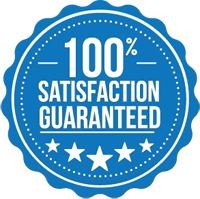 The network gives you access to over 238,000** available dental practice locations who have agreed to provide treatment to members at a discounted rate. To use the discount all you have to do is show your card at the dentist's office and pay your dentist directly at the reduced rate. That's it!
Why discount dental?
As costs increase and the number of employers offering traditional dental programs continues to decline, it is more important than ever that individuals have access to low-cost dental care. We offer something that isn't dental insurance – a discount dental membership plan. Membership in the program works like many other discount club cards you are familiar with. Simply show your card at a participating provider and receive a discount on the work provided.
At ElevenBenefits, our goal is to provide you with the most convenient and inexpensive discount dental programs available anywhere in the country. Our plans have the same low monthly cost regardless of your age, family size, or existing dental care needs. You won't have to wait for months to be eligible for care, either. You will receive your membership card and your services will be activated 7-10 business days after you join.
Discount dental programs are great for individuals who need a dental supplement to Medicare or who don't receive dental insurance through their employer, those with preexisting conditions that insurance won't cover, and anyone who has exceeded their annual insurance cap.
In addition to our excellent dental discount packages, we also offer packages with discounts on vision care and prescriptions, access to physicians over the phone, roadside assistance, and many other services . Each of our programs has been designed specifically to provide you low-cost access to a range of health care and other benefits at reduced prices. Visit our Benefits page for more information on the savings and services you'll receive as an ElevenBenefits member.